Acclaimed motojournalist and Cuba expert

Christopher P. Baker

pioneered motorcycle travel and group two-wheel touring in Cuba, and now leads motorcycle tours of Cuba for Edelweiss Bike Travel
"One of the world's leading authorities on Cuban travel and culture" 

— National Geographic
In 1996 Christopher shipped his BMW R100GS PD to Cuba and rode more than 7,000 miles during a three-month motorcycle journey as a licensed journalist, resulting in publication of his Moon Cuba guidebook and his award-winning National Geographic travelogue Mi Moto Fidel: Motorcycling Through Castro's Cuba.
In January 2013, Christopher secured a license authorizing the first group motorcycle tours in Cuba for U.S. citizens under the 'people-to-people' icense category. That year he led the first U.S. motorcycle group tour of Cuba end-to-end since the 1959 Revolution. He has since led almost one hundred motorcycle and other 'people-to-people' programs in Cuba, including for National Geographic Expeditions, among others.
Christopher now leads motorcycle tours of Cuba for Edelweiss Bike Travel.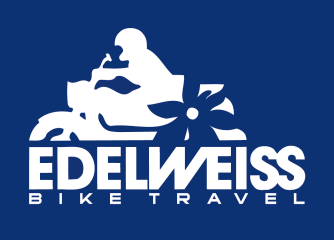 "Christopher… I gave the tour a 99 on a 100 scale as I can't imagine it gets much better than we experienced in Cuba.
You did everything well and made sure that everyone in the group had a very memorable trip."
BOB HENIG, BOB'S BMW (motorcycle tour 2015) 
JOIN CHRISTOPHER ON A PEOPLE-TO-PEOPLE MOTORCYCLE TOUR OF CUBA!