A new year is just around the corner and as a motojournalist it's time for me to plan my motorcycle tours for 2018 with a view to writing feature articles for magazines and newspapers. But where should I go? (Find out below!)
This last year I had the pleasure of motorcycling Scotland's 'North Coast 500' route on an Indian Roadmaster in July, courtesy of Indian Motorcycles and Saltire Motorcycles, of Edinburgh. Then, in September, I flew back to Europe to ride five countries–Germany, France, Switzerland, Liechtenstein, and Austria–with Edelweiss Bike Travel on its 'Best of Europe' tour. Watch for the stories to appear on my website as they get published in magazines (including Australian Road Rider, Bike, BMW ON magazine, Motorcycle Consumer News, Rider, Robb Report, and South China Morning Post) any day now.
I wasn't expecting to be given use of a 2017 R1200GS Adventure press bike by BMW Motorrad, BMW's German motorcycle division, and I'm eternally grateful to whoever arranged it. But there it was, outside the Hotel Henry, in Erding, northeast of Munich. A Triple Black special edition. My name stenciled across the windshield. A leatherbound notebook embossed with my name in the top case. And only 337 km on the clock. Sweet!  "Keep it as long as you need it," I was told. Sweeter still! So following my 'Best of Europe' tour, I rode the GSA solo through Slovenia and Croatia to partake of a week-long scooter tour with Edelweiss… then rode it back over the Dolomites to Austria, where I was hosted by Edelweiss and got to know many of the staff at a cool party. Great outfit! I was super impressed with their professionalism at every level.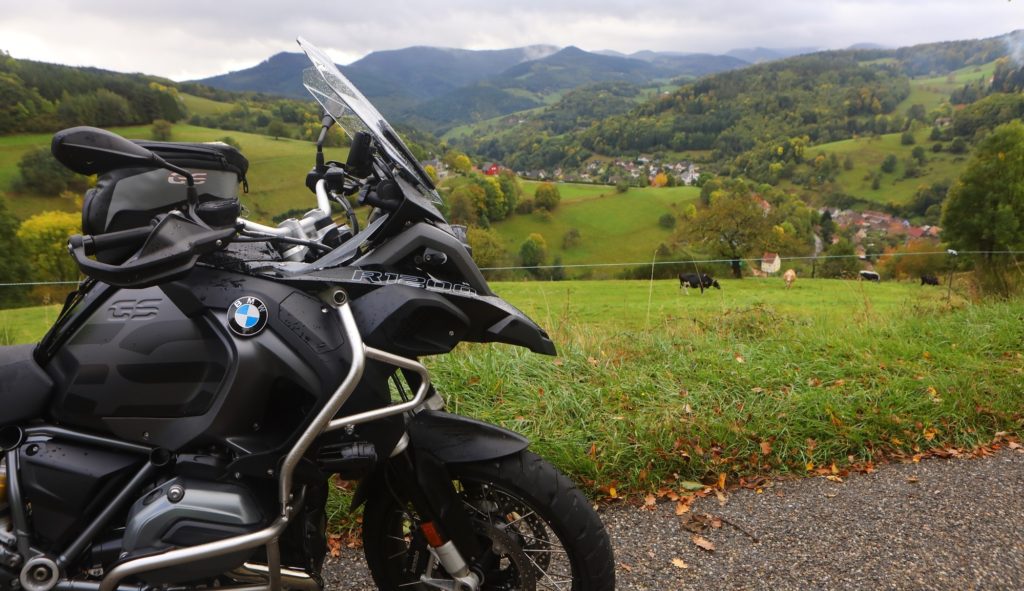 For 2018 I have my eyes on Japan, Israel, Morocco and Oman.
The one destination that thrills me above all is Oman, not least since I've been interested in writing a guidebook about Muscat & Oman for a major publisher. And I've found the perfect tour option. A new company, Turkana Motorcycle Adventures, has launched and specializes in Oman. Brilliant! I'm tempted by its March 3-11, 2018, tour… which would match perfectly my plans to be in Austria immediately thereafter.
Or maybe I'll rent one of Turkana's KTM990s, or maybe even a Harley-Davidson from HD of Oman and go solo. Doesn't this look beyond cool?…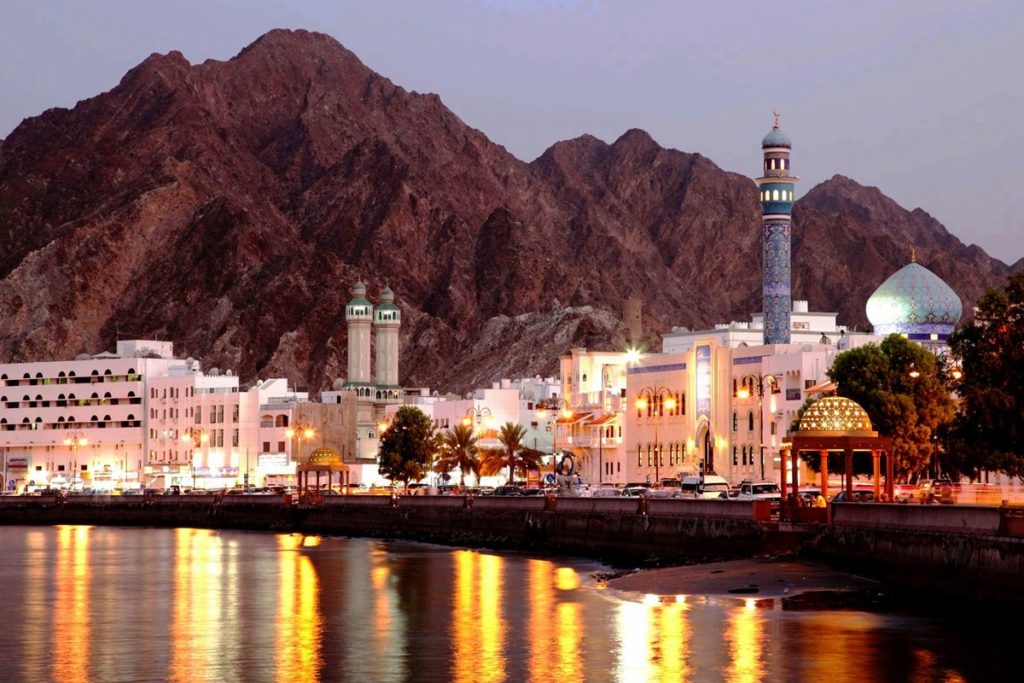 Meanwhile, here are my other tours also under consideration to fill up my summer:
Israel with Tamar European Mototours, Oct 21-28, 2018
Japan with Ayres Adventures, August 18-30, 2018
Morocco with Tamar European Mototours, Oct 7-`8, 2018
Plus, I'll be back in Cuba to lead motorcycle tours for Edelweiss Bike Travel beginning in March and November, 2018. There has never been a better time to visit Cuba. Please join me!
And of course, there'll be my own solo travel, including to see my pal Carla King in Baja California in January; cross-country to speak at the BMW MOA International Rally, in Iowa, in July; and to Yosemite to speak at the Horizons Unlimited Adventure Travel Meet, in September… and possible at various BMW motorcycle dealers and International Motorcycle Show venues.
Either way… stay tuned for my feature stories and announcements on my Events page.
Ride safe!